CCode 1.0.0
Source code editor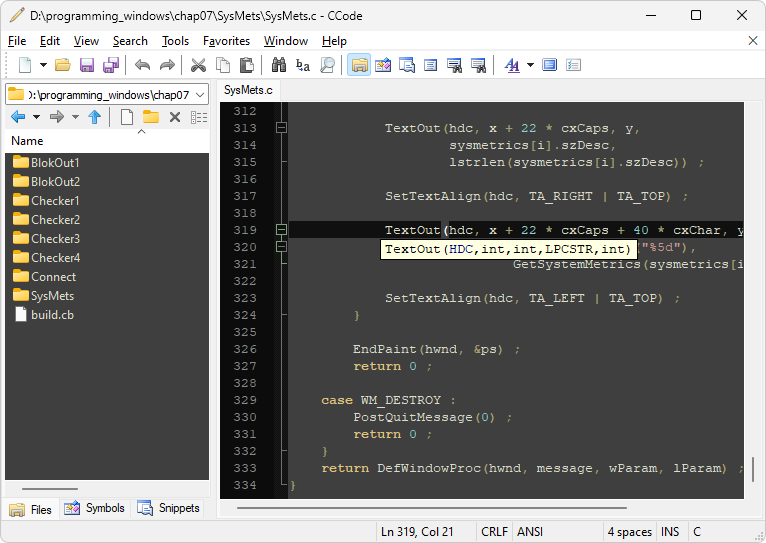 CCode is a code editor based on Scintilla, which began writing around 2006 and has become almost my main code editor, ImgDrive, DVDForge, CBuild, and even CCode itself are all coding in CCode.
CCode code has been refactored many times, from the earliest WTL, to now completely using the native Win32 SDK. There are still some functions that have not been completed.
If you configure CBuild, you can directly press F7 in CCode to build software, which is very convenient.
Screenshots
What's new
Version 1.0.0 2022-11-14